The Israeli Occupation Force launched a series of vicious armed attacks against the Gaza Strip following local protests against Palestinian displacement and violence in East Jerusalem. Since the offensive began on Monday, 132 people have been killed throughout the Gaza Strip, including 32 children and 21 women. More than 950 Palestinians were also injured during this time. Several residential buildings that housed hundreds of families were leveled to the ground by Israeli missiles, leaving countless civilians without shelter and buried under the rubble.
Video footage from within the Gaza Strip has shown nonstop missile strikes and explosions hitting buildings across the entire territory, leaving behind destroyed homes and billowing clouds of smoke. The military offensive began during the final days of Ramadan and continued throughout the observation of Eid Al-Fitr, a time meant to be dedicated to worship and celebration.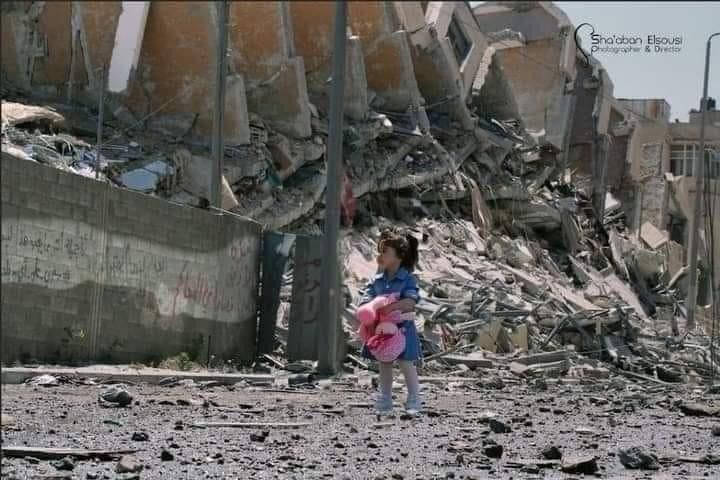 Israel has also deployed troops, tanks, and artillery fire to the Gazan border, indicating a potential escalation in assault against Gaza in coming days. Israeli police, armed forces, and settlers have expanded their attacks against Palestinians in numerous cities across the country, especially those in the Gaza Strip.
The most recent reports from Palestinian medics listed 10 family members who were killed in a single air strike in western Gaza. Eight children and two women from the Abu Hatab family were massacred under their collapsed three-story building in the Shati refugee camp. Medics at a nearby medical center stated that a single infant was the only survivor amongst his family members.
While millions across the world have protested the murderous military campaign and blockade Israel has led against Gaza over the past days, the missiles have continued to be fired indiscriminately against the Gaza Strip. People's entire livelihoods have been upended, leaving them without shelter and perpetually vulnerable to the destruction dealt by Israel's vengeful attack. Gaza has remained a helpless target of Israeli aggression for decades, and Israel's current actions continue a trend of human right violations and military-driven devastation that leaves no person unaffected in its wake.