The occupying forces have again, in blatant violation of international human rights law, killed a Palestinian minor in occupied West Bank.
Palestinian teenager Mohammed Munir al-Tamimi had been shot by Israeli forces whilst protesting against the illegal settlements in occupied West Bank. The Palestinian Health Ministry says that al-Tamimi was shot in the stomach on the Friday afternoon. He was rushed to a nearby hospital in critical condition, and died a day later (Saturday 21st July).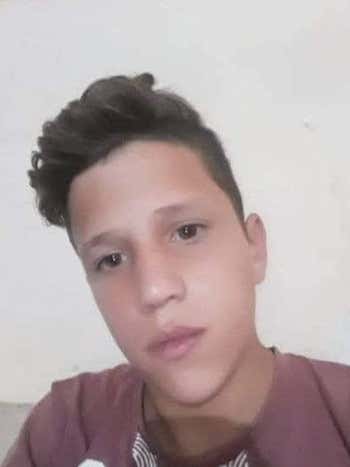 In recent months, the village Beita has received significant media attention due to being one of the last remaining villages that has not yet been deemed occupied by Israel. Hundreds of protesters have since been gathering to demonstrate against Israeli presence on a nearby hilltop known as Jabal Sbeih. The Palestinian Red Crescent has reported approximately 146 Palestinians being injured during the protests, including nine by live fire, 34 by rubber-coated bullets and 87 by tear gas.
'They executed him in cold blood, with an internationally prohibited bullet. There is a video documenting the Israeli soldier opening the door, shooting him at point-blank range and leaving', Tamimi's mother told AFP.
The murder of Mohammed Munir Al-Tamimi can be seen as a violation of international human rights law. Specifically, the United Nations Convention on the Rights of the Child states that state parties have an obligation to ensure that a child has been granted the right to life, survival and development. This aligns with the general 'right to life, liberty and security' principle that is expressed in Article 3 of the Universal Declaration of Human Rights.
Israel's treatment of children also falls under the ambit of International Humanitarian Law (IHL), which governs the actions by belligerents during an internationally recognised armed conflict. Key IHL documents provide general protection for children taking part in hostilities. However, the very nature of the occupation makes the protection of children a difficult feat. The 1949 Fourth Geneva Convention states that children are entitled to the protections granted in the legal instrument, recognising children as being particularly vulnerable. By virtue of these documents, the Israeli occupying forces are in direct contravention of the basic principle of humane treatment, including respect of life and physical and moral integrity.
This is not the first time that Israel's occupying forces have violated international law relating to the protection of children. In March 2009, the UN found hundreds of violations of the rights of children and stated that Israeli soldiers were shooting children, using children as human shields, bulldozing a home with a woman and child inside, and shelling buildings which housed children.
The murder of al-Tamimi signals how important it is for the global community to pay close attention to the conduct of the Israeli state and its tools of occupation. Taking the life of young people who are protesting the ongoing contravention of international human rights law deserves global condemnation and collective action to oppose the injustices taking place in historic Palestine.