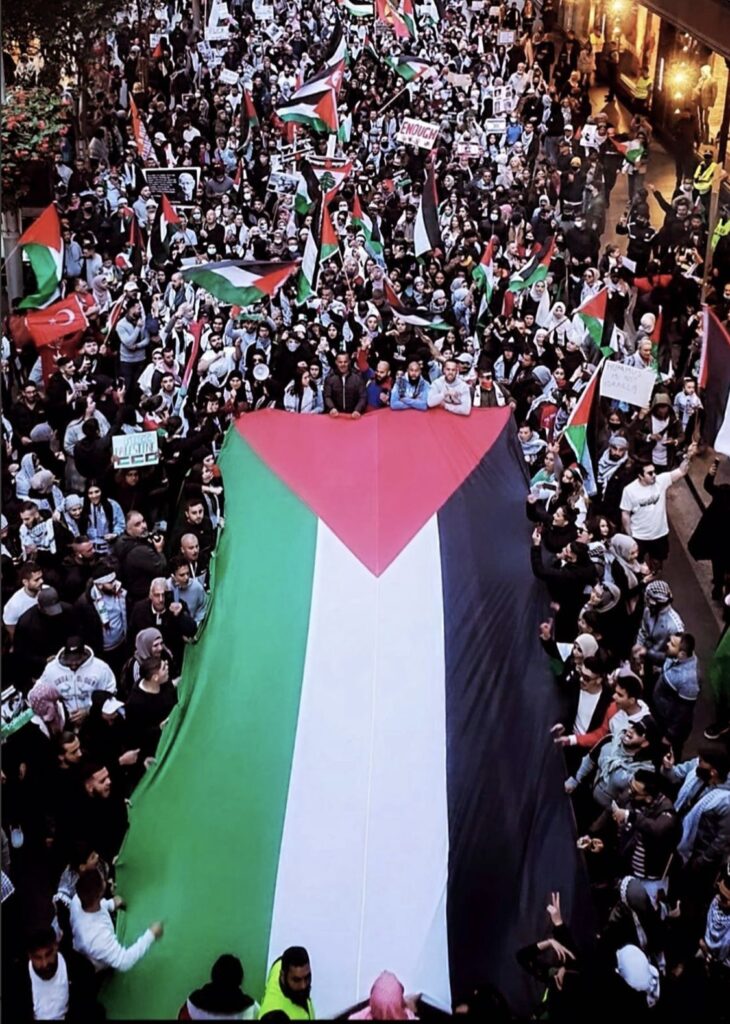 Global protests swept across the world, to condemn the attacks on Gaza and in solidarity with the families in Sheikh Jarrah, with Free Palestine rallies hosted in Dublin, Geneva, London, Doha, Amman, Paris, Berlin, Athens, Italy, Madrid, Sydney. In the United States protests were held across the country namely Washington DC and New York, Miami, San Francisco. Many with unprecedented numbers of support, and many celebrities joining to elevate the voices of the Palestinian people and their plight.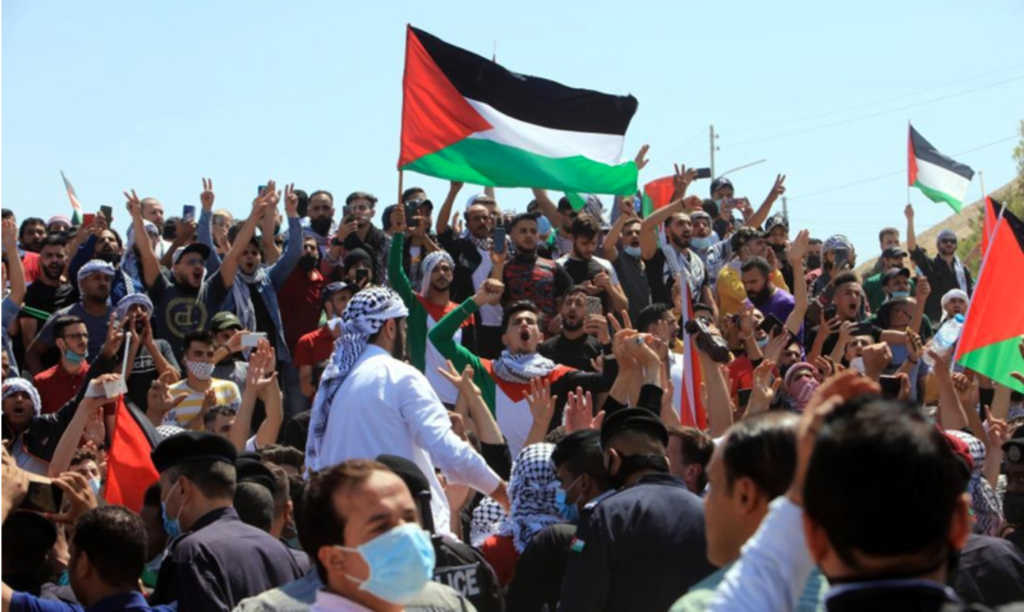 Across the Middle East, protests took place in Iraq, Jordan, Turkey, Lebanon, Tunis, Algeria, Mauritania.
Thousabds of protesters in Karameh, Jordan Valley, were forcibly dispersed by Jordanian riot police, whom were trying to reach the King Hussein bridge that connects to the Occupied West Bank chanting for the King to open the borders.
In Lebanon, a group of Lebanese men attempted to enter the Israeli town of Metula. Two were injured when Israeli shells landed near them.