Just weeks after Israeli airstrikes killed more than 200 Palestinians, Israel has once again launched airstrikes in occupied Gaza. Sources have confirmed that the attacks were carried out in retaliation for incendiary balloons that crossed Israel's territory. In a public statement, Israeli forces said that they were 'ready for all scenarios, including renewed fighting in the face of continued terrorist acts emanating from Gaza', citing the perceived threat of balloons.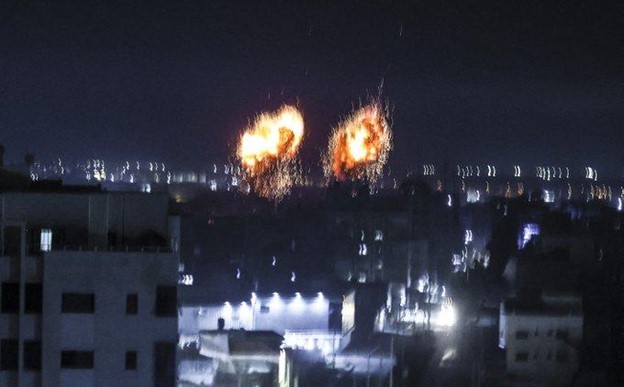 There have been no immediate reports of casualties from the airstrikes.
Hours before the airstrike, far-right Zionists congregated around the Damascus Gate in occupied Jerusalem to march in celebration of their 'victories' of the 1967 Six Day War. Words such as 'Death to Arabs' and 'may your village burn' were being chanted throughout the duration of the march, sparking anger and condemnation from Palestinians. 
Reports mentions that the helium-filled balloons launched across the border fence to Israel were an act of protest to the flag march that sparked much anger and condemnation amongst the Palestinian community.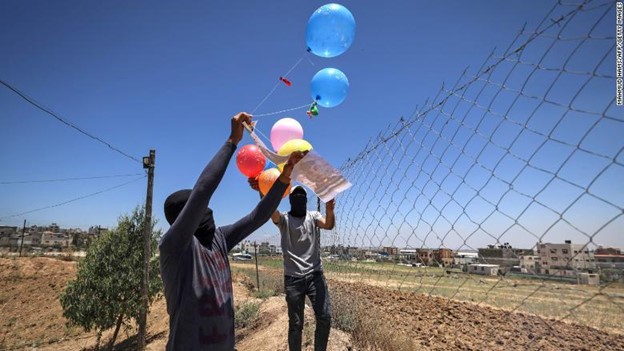 A spokesman from Hamas stated that Palestinians will continue to show their 'brave resistance and defend their rights and sacred sites'. Palestinian media platforms have also reported that airstrikes in Khan Younis caused material damage to the village.
These attacks come at an incredibly fragile moment in history. The ceasefire between Israel and Hamas commenced in an atmosphere of hostility and aggression. Israeli officials must be bound by their responsibilities to uphold the restrictions imposed by the ceasefire. Violating a ceasefire has serious ramifications on an international scale, giving the affected party the right to seek remedies or impose disciplinary conduct on the offending party. This means that there must be political and civilian oversight over Israel's armed forces to prevent a further escalation of violence.