At least four Palestinians have been killed and dozens have been wounded by Israeli Occupation Forces in an area surrounding a new illegal Israeli "outpost". The Palestinians were shot dead as they were peacefully protesting the illegal theft of their land by the settlers.
The illegal Israeli outpost known as "Evyatar" was constructed two months ago when 53 families moved onto a hilltop that belongs to local Palestinians. It stands on a hilltop south of Nablus, and near to the Palestinian village of Beita.
Settlers and have harassed local Palestinian villages, chopping down olive trees. Israeli Occupation Forces have targeted peaceful protests with tear gas and live ammunition. Ambulances have been hit with rubber bullets, and medical workers have been injured by tear gas inhalation.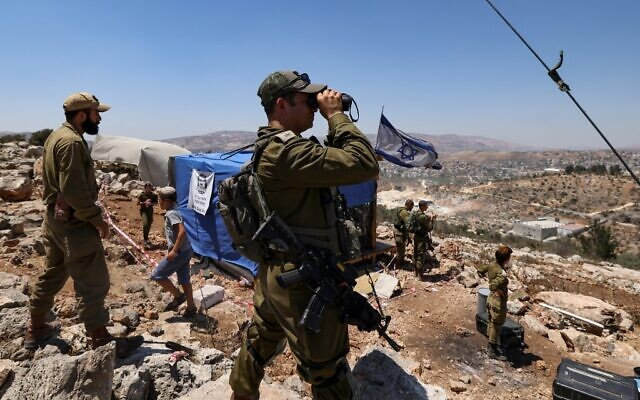 The new Israeli government, led by Naftali Bennett, reached a "compromise" with the illegal settlers last week, and the settlers left last Friday. Bennett is an extreme right-wing supporter of the occupation and illegal settlements, and has spoken proudly of killing Palestinians in the past.
Under the "compromise deal", the settlers will leave the outpost, which will then be taken over by the Israeli Occupation Forces. The ultimate intention is to build a permanent settlement on the site, effectively completing the original objective of the illegal settlers.
All Israeli settlements are illegal under international law, and are unanimously condemned by the international community. The Israeli government routinely supports these illegal settlements with infrastructure and tax incentives.
Dozens of Palestinians have been killed in the West Bank in the last number of months, as they protest against illegal land confiscations and continued discrimination at the hands of Israeli Occupation Forces.